What's it About?
Sometimes, when we're experiencing difficulties or problems, it's not easy to acknowledge that we need help. Making the first contact with a counsellor might feel a little daunting, but it can be an important first step. Counselling can help us understand ourselves better and the choices we make. By connecting our past to our present, we can begin making sense of where we are in life, allowing us to make changes for our future.
My focus is to create a safe place for you to explore whatever it is that's on your mind. I offer a confidential, safe and non-judgmental environment to ensure that our working relationship can grow and develop, so that we can work together on the difficulties you face, helping you to work towards personal growth.
As an accredited member of BACP, I adhere to their ethical framework, which involves working in the client's best interests at all times, ensuring that they receive a service of high quality. Therefore, I strive to place my client at the centre of the process throughout our work, so that they have a strong sense of feeling heard and helped, as they embark on their journey to personal development and change.
I have a wide range of experience working with different issues such as anxiety, depression, relationship issues, self worth, bereavement, sexual abuse, loss and trauma. Whatever difficulty you are facing in your life, I feel confident that I can offer you a safe and supportive relationship, within which we can work on helping you work toward a more positive future.
On our first meeting you will be able to tell me about the difficulties you are facing in your life and we can talk about what you are hoping to achieve by coming to counselling. We can then explore the prospect of working together and plan the best way forward.
Anat Siani-Walker
BA (Hons) / Dip. Counselling / Dip. Psychotherapeutic Counselling L5 / MBACP (ACCRD)
I hold an honours degree in Psychology and I am an experienced counsellor and therapist. I am an accredited member of the British Association of Counselling and Psychotherapy (BACP). My qualifications are in integrative counselling, which focuses on Psychodynamic and Person-Centred approaches. I have also completed Diploma (level 5) in Psychotherapeutic Counselling which includes CBT training. My way of working is primarily client led, focusing on the individual and their specific needs.
I have worked for many years in a range of community settings, for organizations including the Samaritans and NIACRO. I love working and making connection with different people and communities and my passion to help and empower individuals is what led me to the counselling profession.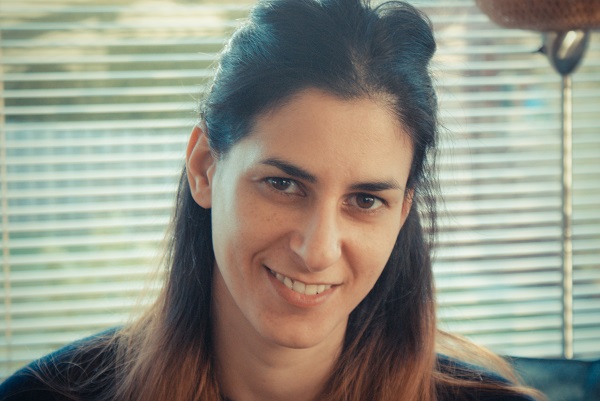 Session cost is £40 with payment made at the end of each session.

A session lasts 50 minutes and we will meet once a week.

We can agree to work short-term or long-term counselling, depending on your needs and wishes.
Get in Touch
Making the first contact can be hard – not knowing what counselling or the counsellor is about – but taking this first step can make all the difference.